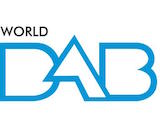 WorldDAB announced the formation of a new group centered on cars. The Automotive User Experience Group will focus on improving the use of in-car DAB radios and understanding the effect of future trends with the technology. Laurence Harrison of Digital Radio UK will head the committee.
"As we're growing the proportion of new cars with DAB/DAB+ we're getting more feedback from listeners on their experience," Harrison said. "We're launching the WorldDAB Automotive UX Group to facilitate collaboration between broadcasters and car manufacturers, helping ensure that in-car DAB and hybrid digital radio provide the great experiences consumers expect."
WorldDAB's President Patrick Hannon kicked off 2016 with an outlook for the year. That statement included an emphasis on vehicles and called for collaboration on the topic with both tech and marketing.