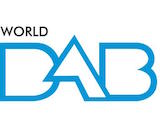 Patrick Hannon, president of WorldDAB, issued a statement on the outlook for digital radio in 2016. He pointed to continued development and adoption of the technology across Europe, as well as plans to make a big push into cars this year.
Hannon highlighted Norway's progress toward a complete digital switchover, which is scheduled to begin in about a year. Germany is a country of great interest for the DAB industry, with increased receiver sales and growing government support suggesting positive steps in that market. Belgium, France, Poland, Austria and Czech Republic were noted as European nations that have progressed with DAB roll-out plans, while trials are in place or have been proposed in Turkey, Tunisia, South Africa, the Gulf States, Thailand, Malaysia and Indonesia.
On the automotive side, Hannon was ambitious about the plans. "In the UK, Norway and Switzerland, most new cars now come with DAB as standard," he said. "Our goal now is to see similar progress in other territories." He closed with a call for support and collaboration in regards to both technology and marketing issues.
At the organization's conference in November, government leaders from the UK and Germany both gave their support for the technology as an important development for Europe. Having government backing will likely be another key topic as trials and switchover plans continue to unfold in 2016.