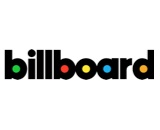 Billboard has released its Power 100 list for 2018, a ranking of the most influential leaders in the music business. The list includes several executives from streaming services alongside the stalwarts from major labels, talent management, and concert promotion.
The ranking showed a continuing edge for Spotify. CEO Daniel Ek received the highest placement among the new guard of digital leaders, ranking third. He topped the list in 2017. A pair of other figures, Global Head of Creator Services Troy Carter and VP of Business and Legal Affairs/General Counsel Horacio Gutierrez came in at No. 36. Last year, the duo was deemed No. 50.
A group of Apple executives took seventh. Steve Boom, vice president for Amazon Music, took No. 18. iHeartMedia leadership collectively placed at No. 30. YouTube's Robert Kyncl and Lyor Cohen were No. 43. The massive music team being assembled at Facebook was No. 49. Intriguingly, Jay-Z and other colleagues placed at No. 54 for their Roc Nation business, but with no mention of the Tidal streaming platform in their write-up. Nobody from Pandora made the list.