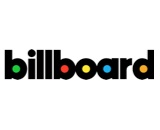 Billboard published its Power 100 list for 2017. The ranking includes several prominent leaders in the streaming music industry, including Spotify Chairman/CEO Daniel Ek in the No. 1 spot. Other Spotify execs joined the rankings. Stefan Blom, chief content officer/chief strategy officer, and Troy Carter, global head of creator services, were paired together at No. 50.
A trio of Apple's top execs shared fourth: top dog Jimmy Iovine; Eddy Cue, senior VP of Internet and software services; and Robert Kondrk, VP of media apps and content. That wasn't Apple's only representation. Larry Jackson, head of original content for iTunes/Apple Music, and Bozoma Saint John, head of global consumer marketing for iTunes/Apple Music, were listed at No. 67.
Amazon Founder/CEO Jeff Bezos and Steve Boom, who heads up Amazon Music, were placed in twelfth. The top leaders of iHeartMedia secured No. 19. YouTube was represented at No. 30 and Pandora's Tim Westergren was placed at No. 34.