This article was originally published in Audio4cast, Jennifer Lane's blog.
---
The streaming marketplace is becoming increasingly segmented, with big new brands like iTunes Radio and Beats Music competing with Pandora, iHeartRadio, Spotify, Rdio and a multitude of others for listener's ears. Many of the streaming services offer similar options – personalized song recommendations based on a listener's likes and dislikes, playlist building, social features, etc.. Some offer on-demand song plays as well.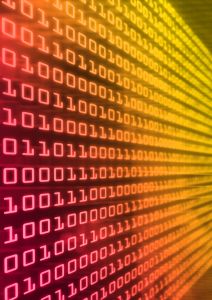 Big data – the term used for collections of data that are so big that special processing is needed in order to use it – is a key component of these customized listening features. Services like Pandora, with 200 million registered users, collect information from listeners that includes their age, location, and gender. That basic information is useful for targeted ad campaigns. But there's a lot more to big data than that – and that's the stuff that music personalization is made of. Each time you like or dislike a song, skip an artist, type in an artist's name, that's more information that can be processed.
Key to effective use of big data are services that specialize in processing that information. Companies like The Echo Nest (recently sold to Spotify) and Gracenote (owned by Tribune Company) work with many of the platforms, creating data sets that enable Pandora, Spotify and others to better understand their listeners.
Big data processing is important on the advertising side as well. Companies like Pandora and iHeartRadio employ their own fleet of programmers to keep their data proprietary and make it understandable and useful. Third party providers like Triton Digital work with many companies to process their data and create identifiable audience characteristics.
Using a combination of zip code analysis and an individual's music tastes, Pandora has begun creating audience profiles based on political affiliation. Exploring similarities between music choices and movie preferences, The Echo Nest concluded, among other things, that "if you like crime movies, you most probably enjoy listening to Jimi Hendrix, The Beatles, The Rolling Stones, Jay-Z, The Who, Bob Dylan, and Pink Floyd in that order."
From selling tickets to the Carole King musical "Beautiful" on Broadway by targeting listeners who like her music, to selling flowers for Mother's day to guys of a certain age who tune in to kid programming so their kids can listen, it's exciting to think about the possibilities that big data can offer to streaming audio.