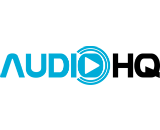 AudioHQ has entered a deal to be the exclusive seller of audio advertising inventory for electronic music specialist Digitally Imported. The exclusive partnership is for the United States and will begin in 2017. Digitally Imported began a concerted effort this year to integrate human-curated streaming radio and on-demand content and track sales into its online platform.
"Ari and his team at Digitally Imported have built a truly unique and premium music service that offers electronic music fans an all encompassing platform to consume the music that they love," AudioHQ CEO Matt Cutair said. "AudioHQ has always been committed to bringing differentiated audio platforms to the table for our advertising partners as this leads to unduplicated audiences and enhances the value of our overall network offering."
"This is a highly engaged audience that tunes in their favorite channels on our network regularly," added Ari Shohat, founder and CEO of Digitally Imported. "We're happy to announce this partnership with AudioHQ, which will bring value to our business and relevant ads to our listener base, enhancing the overall free listening experience on our channels."
AudioHQ's client roster also includes SoundCloud, Slacker, and 8tracks. Most recently, it signed a deal to exclusively represent the U.S. ad inventory for Triton Digital. That arrangement included a multilayered integration of both companies' resources, with AudioHQ absorbing Triton's sales staff and using the company's Webcast Metrics Local subscription product for audience measurement.