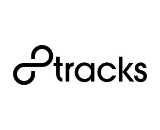 8tracks shared a blog post detailing how it will roll out its previously announced subscription plan. It's a transparent discussion of why and how the company is altering its business model. The company is going to place more restrictions on its free tier and add benefits for joining the paid subscriber ranks.
The planned perks for subscribers include features such as more skips, offline listening, and full DJ library access, pending how 8tracks' negotiations go with labels. The changes to its free tier are coming in early November. Those updates include more ads, interstitials stopping playback between mixes, and weekly time limits on hours allowed to stream.
The post detailed how these changes would impact the 8tracks community. Investors from the crowdfunding round will automatically have premium access for life. DJs that have acquired different levels of certification can extend their listening limits by racking up cumulative likes on their mixes.