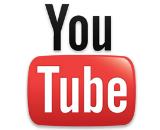 YouTube has entered a licensing deal with German collection society GEMA. The two parties had been at an impasse since 2009, meaning that German viewers would often have music videos containing GEMA repertoire blocked. Details of the arrangement have not been disclosed, but they seem to have taken immediate effect.
"We are extremely pleased to have reached an agreement with GEMA to help their members earn revenue and to enable new musical talents to emerge," said YouTube Head of International Music Partnerships Christophe Muller. "YouTube has evolved into an important source of promotion and revenue for musicians and we are pleased that GEMA members will benefit from their creative work on YouTube."
YouTube has been in a tense relationship with the U.S. music industry as artists, managers, and labels call for the video network to make a larger licensing and royalty payments on the creations it hosts. These charges took on a renewed urgency during this year. YouTube has responded that it has tools in place to monitor rightsholder claims accurately and that safe harbor rules under the Digital Millennium Copyright Act are not creating a value gap.