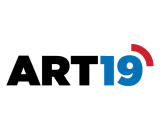 ART19 has closed a Series A financing round of $7.5 million. Bertelsmann Digital Media Investments and DCM Ventures led the round, with United Talent Agency, Gallo Digital, Zach Coelius, and Array Ventures also included as investors. The podcast technology company is now predicting 300% revenue growth in 2017.
"There are now more people listening to podcasts in the US than using Twitter," said Sean Carr, Founder and CEO of ART19. "Our mission is to offer content creators and advertisers tools that help monetization of the medium catch up with that scale. This capital will enable us to greatly accelerate product development and continue supporting revenue growth for our customers."
Carr also said that ART19 would be positioning for a more global rollout soon. "More than 50% of podcast listening now happens internationally," added Carr. "ART19 will soon be expanding into foreign markets. Bertelsmann's international footprint and DCM's networks in Asia and elsewhere will open doors for us in many key markets. We're very excited about our new partners. They're bringing a lot more than money to the table."
ART19 officially launched its host, distributor, and monetization platform out of beta in August 2016. So far this year, it has forged partnerships with iHeartRadio, AudioHQ, and reVolver.