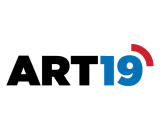 Podcast technology platform ART19 notified us today that reVolver, the Spanish-speaking podcast company, has moved its entire catalog of 46 podcasts to ART19.
Listener measurement and ad insertion capability drove reVolver's decision, according to CEO and RAIN Summit alumnus Jack Hobbs: "With their dedication to improving the podcast experience across the board and around the world, ART19 is an ideal partner for reVolver. With the strength of their technology and analytics, we're confident we'll have the support and resources we need to scale our offering as our audience grows."
ART19 noted that the deal represents a first step in a plan to increase its footprint in the non-english podcast market. International monetization is already a product feature, and the plan is to create a Spanish-language platform. "We're excited to join forces with reVolver and address the global phenomenon that podcasting has become," stated Sean Carr, Founder and CEO of ART19. "In the US alone, the Hispanic population is almost 60-million strong, with nearly 40-million who speak Spanish at home. It's an incredible market and reVolver is leading the charge into it."
Since coming out of beta in August, ART19 has reached hosting deals with The New York Times, AudioHQ, Feral Audio, and an API usage agreement with iHeartRadio.
---