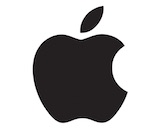 Apple reportedly is looking to renegotiate its deals with record labels in a move that could reduce the share of revenue it needs to pay out to those industry players. Unnamed sources told Bloomberg that the talks cover both Apple Music and iTunes. The current deals are slated to expire in June, but could be extended if new terms are not reached, according to the sources.
Under the present terms, Apple initially returned about 58% of its revenue from Apple Music subscribers to labels. Sources said that labels would consider a lower rate if Apple is able to expand subscriber rolls and deliver on other requirements.
Other top streaming services have been pursuing similar changes to their label deals. Spotify successfully renegotiated a new deal with Universal Music Group for a lower rate based on meeting certain subscriber growth targets and windowing content. The willingness to shift financial structures could be a sign of faith in the growth streaming has seen in recent years. Streaming is projected to have continued revenue growth in the U.S. and internationally, and subscriptions are on the rise.