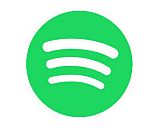 Spotify has shaken up it board of directors. Two long-time members — Sean Parker and Klaus Hommels — have exited the board. Parker, co-founder of Napster and former Facebook president, joined the board seven years ago after reportedly investing $15 million for a 5% stake of Spotify. He is also credited by TechCrunch with helping Spotify expand to the U.S. and build up its business development. Hommels was also an early investor, on the board since 2009.
With those two departures, four new directors were added. The individuals joining the board are the same ones first rumored to be new directors in May. They are:
Tom Staggs, former chief operating officer at Walt Disney
Padmasree Warrior, head of the U.S. arm for electric car company NextEV
Shishir Mehrotra, former head of product at YouTube
Cristina Stenbeck, owner of investment firm Kinnevik
These additions are being read as moves toward an IPO, or whatever other alternative path Spotify chooses for a stock exchange listing.