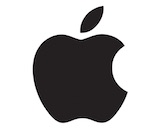 Apple's Q3 2017 financial results contained some surprises, including on-year revenue spikes in several segments. The services division, which includes Apple Music subscriptions and other digital content, posted a record high revenue of about $7.27 billion. CEO Tim Cook said the results marked "an all-time quarterly record for services revenue." In Q3 2016, services revenue was $5.98 billion. The company did not break out any specifics numbers for Apple Music in its financial statements.
Despite some expert predictions for a dip, iPhone sales increased from the previous year. More then 41 million units sold in Q3 for revenue of $24.85 billion. Q3 2016 saw 40.4 million iPhones sold and Q2 2017 posted an impressive 50.76 million sold. It was also a strong quarter for iPad sales, with 11.42 million sold for revenue of $4.97 billion.
Apple recently announced that it has discontinued two more items from its iPod product line.