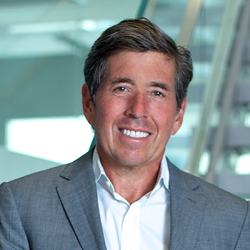 In the Q2 iHeartMedia earnings call yesterday, President, COO, and CFO Rich Bressler held forth on company vision. Not unpredictably, he evangelized iHeart's dominant reach as the largest U.S. radio company, with particular comparisons to the Entercom/CBS Radio merger which will, when it closes, create a new #2 radio footprint.
As in the past, the company vision included its multi-platform approach — "Broadcast, data, digital, live, social, mobile, podcast, video game consoles, and in-car infotainment," according to Bressler. He also made an interesting comparison when he drew a parallel of iHeartRadio (the company's leading online audio platform) and movie production company Pixar.
"iHeartRadio is our Pixar." –Rich Bressler, President, iHeartMedia
"We are the only media company with a Master Brand strategy, much like Pixar does with motion pictures. iHeartRadio is our Pixar brand. Our station brands like Z100 or Kiss FM are the equivalent of Finding Nemo. The halo of the iHeartRadio Master Brand highlights each station's uniqueness, and signals additional quality in the minds of consumers."
One interesting metric: According to Bressler, iHeartRadio users listen 31 minutes a day, on average, compared to 30 minutes a day spent on Facebook. iHeartRadio is a unique audio app which presents station streams, pureplay internet radio stations, station seeding like Pandora, podcasts, and an on-demand service where users can move songs from station streams to personal playlists.
iHeart's movement into programmatic advertising, through its relationships with Katz Expressway and tech company Jelli which powers it, was noted in the call. "We lead the way with programmatic solutions, reflecting how advertisers do business today," Bressler said.