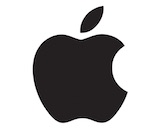 Apple's mobile devices have been keystones of its product family for much of its present-day business. In 2017, we are seeing the shifts in where Apple is putting its resources and what it views as trends for music, where the company has long worked to position itself as a leader. First, this year marked the 10-year anniversary of the iPhone. Second, Apple has discontinued both the iPod Nano and iPod Shuffle.
Steve Jobs introduced the iPhone in a famous keynote, billing it as a mobile phone, a widescreen iPod, and an "Internet communications device" all in one small package. Even in its debut, the concept of portable music was encoded in the iPhone's DNA. Apple's progression from iTunes to Apple Music and Beats 1 as generations of the iPhone have come and gone echoes the blooming segment of music platforms that are entirely focused on mobile listening. Who knows whether Jobs foresaw just how dominant smartphones would become in the music space, but a whole decade of the iPhone indicates that the device was at least a contributor in building the modern music ecosystem.
The decision to end production of the iPod Nano and iPod Shuffle is unsurprising. As smartphones have taken over as many listeners' preferred vehicle for tunes, sales of specialized portable music players have largely dried up. In the Q2 2017 financial results, Apple's "Other products" category generated $2.87 billion in revenue compared with nearly $33.25 billion in iPhone sales. And the "Other" umbrella includes items such as the Apple TV, Apple Watch, and Beats products in addition to its iPod segment.
Now, the iPod Touch is the only product still available with that name. The iPod Classic phased out of production in 2014, so the only remaining product even has the appearance of a smartphone; the scrolling touch wheel has disappeared. The smartphone form factor has become synonymous with portable music listening, and that trend shows no sign of changing.