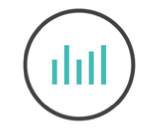 A new company has joined the ranks of podcast networks. Podglomerate offers production, distribution, promotion, and monetization services for podcasts. Jeff Umbro, who hosts the Writers Who Don't Write podcast, is the owner of Podglomerate. He told RAIN News that more updates for the company will be announced in the near future.
The network's first originally produced show is called +7 Intelligence and covers video games. NASA Kennedy Space Center engineer Ches Hall hosts the show. There are currently five additional shows listed on the website as part of the network — already existing programs that have joined the network.
Podglomerate is an example of a noticeable trend of upstart networks seeking to carve out boutique businesses of curated podcasts. The core elements of podcast networking are creation, distribution, monetization, and hosting. The last piece, hosting, is basically a technology venture, only undertaken by well-funded enterprises (think of ART19 and Panoply). Podglomerate is not going down that road, at least to start, according to Jeff Umbro. All of its network shows have signed licensing deals, so Podglomerate can freely and strategically distribute them. Monetization is on the roadmap, according to Umbro.
Podglomerate shows are in Spotify and Google for streaming, in addition to the usual podcatchers.