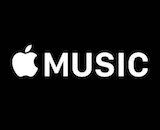 Apple Music will be arriving on Amazon Echo smart speakers by the end of the year. Access to Apple's streaming service will begin for subscribers the week of December 17. Customers will be able to control playback from Apple's library with voice commands on the line of smart speakers.
"Music is one of the most popular features on Alexa – since we launched Alexa four years ago, customers are listening to more music in their homes than ever before," said Dave Limp, senior vice president of Amazon Devices.
Apple has its own smart speaker, but the HomePod has had a rough road in the short time it has been on the market. Apple Music is the only music service supported on the HomePod, and letting the streaming service be available on competing products may further hamper its slow sales.
While the hardware side has had some difficulties, Apple Music has been growing more aggressively. Financial Times reported that there are now 56 million subscribers to the music service. Also, it is rumored to be in talks for a possible acquisition of iHeartMedia. Such a move would increase Apple's footprint dramatically and connect it with a top company in terrestrial radio, which would be a boon for company as a whole and for its Beats 1 project in particular. Apple would likely still prioritize human tastemakers for curation, which has long been a major selling point, rather than switching to an algorithm-driven strategy.
"Apple understands that when it gets radio right, that's going to be an important asset," Mark Mulligan of Midia Research told Financial Times. "They've shown an understanding that building radio is not as simple as putting music in the sequence."
Apple Music is in competition with Spotify to dominate the streaming music market. It is currently trailing Spotify in global subscriber counts, but has been growing steadily in the United States and contributing to record-high services revenue for Apple in its fourth quarter.