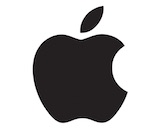 Apple reported its financials for its fourth quarter, which ended on September 29. The tech company posted quarterly revenue of $62.9 billion, up 20% from the same period last year. Net income was $2.91 per diluted share, an increase of 41% on-year.
The banner performance during the period was Apple's services division, which includes its revenue from digital content and services such as Apple Music. Services reported a record-high of $10 billion in revenue. The press release did not break out any specifics for Apple Music, which had surpassed 50 million users as of the company's Q3 report.
"We're thrilled to report another record-breaking quarter that caps a tremendous fiscal 2018, the year in which we shipped our 2 billionth iOS device, celebrated the 10th anniversary of the App Store and achieved the strongest revenue and earnings in Apple's history," CEO Tim Cook said.