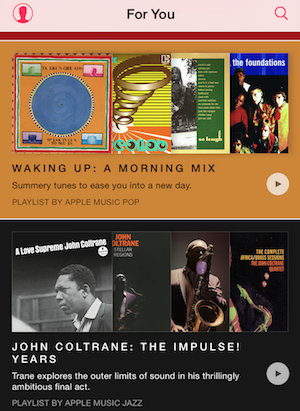 Apple Music is coming up on its first birthday and some big changes could be underway for the new streaming service on the block. Sources have told Bloomberg that the music platform will be receiving a redesigned user interface. The move to make the program more intuitive is expected to be announced at Apple's Worldwide Developers Conference in June.
The bloated user experience was one of our biggest issues with Apple Music when we first got our hands on it last summer. That was a common thread through other reviews of the program. If Apple is able to clean up the app, how much would that impact its subscriber numbers?
So far, the latest addition to the space has been posting respectable numbers. As of late April, it reported 13 million subscribers, which puts it on pace to surpass 20 million by the end of the year if growth continues. Some of that interest likely stems from the owners of iPhones and Macs who want to keep all of their tech within the same ecosystem. Some is probably also from fans of the artists who have chosen Apple as the home for their latest releases; that roster includes superstars Taylor Swift and Drake. And who knows, maybe the tech company will have more surprises in store at WWDC.