The PR office of Amazon Music reached out to us this afternoon with a notice that ART19 is "joining" Amazon Music. We attained background information that the deal is an outright acquisition, but have not received an on-the-record comment from either company.
The podcaster portal at Amazon Music appears :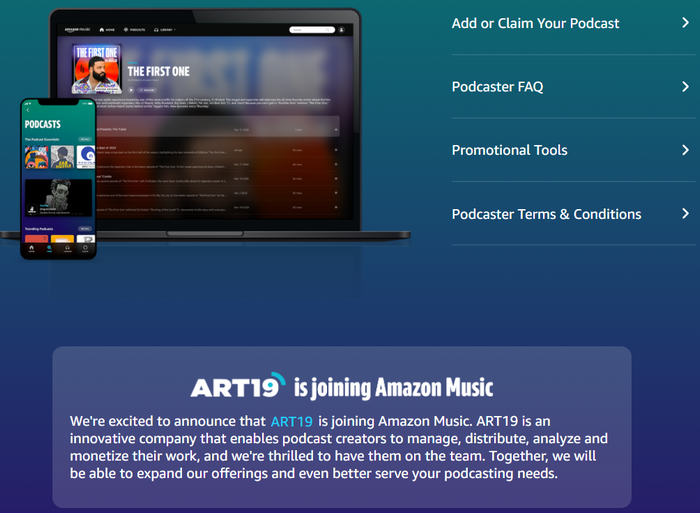 ART19 is a hosting and monetization platform that for many years has been among the most innovative and tech-advanced platforms in the industry. Last September it launched ART19 Media, a content network that included a comedy cluster. In one of the company's most ambitious and innovative business development ventures, ART19 essentially took over the podcast industry in South Korea, partnering with every important media group in the small but pod-enthusiast country.
Amazon Music acquired podcast content network Wondery last December. The addition of ART19 builds a third leg of Amazon's podcast stool, adding hosting and in-house monetization to a high-value content factory (Wondery) and the distribution power of Amazon Music with its global reach through the Alexa smart speaker platform.
.