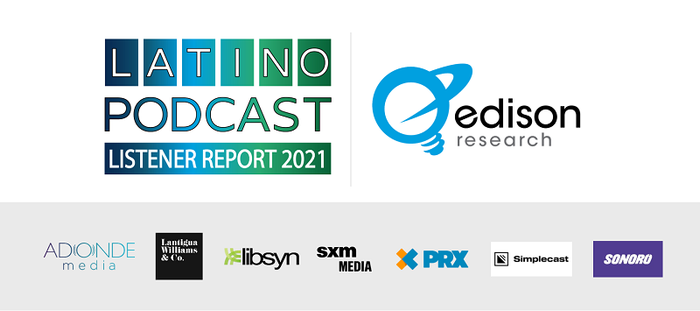 A majority of Latinos in the U.S. have  listened to a podcast. That teaser is leaked by Edison Research to promote an upcoming webinar release of the second annual Latino Podcast Listener Report. Dual-language presentations are scheduled at different times on Tuesday, July 13. The English presentation is at 1pm ET/5pm GMT. The Spanish presentation is at 2pm EDT/6pm GMT.
The study will be presented by Gabriel Soto, Director of Research at Edison Research, and Martina Castro, CEO of Adonde Media.
That headline metric, 56% of Latinos being podcast listeners, represents a year-over-year rise from 45% of that population to 56%. The Latino Podcast Listener Report 2021 follows up last year's inaugural study with the latest comprehensive research on these listeners in the United States.
The webinar(s) will reveal year-over-year changes in English and Spanish-language podcast listening, perceptions of podcasts that include video, and insights about listeners who started listening during the pandemic. 
Register HERE for English, for Spanish.HERE .