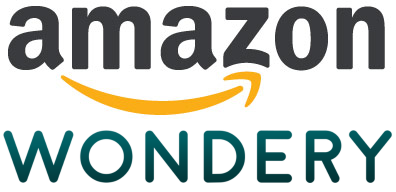 The deal is not yet closed, but the agreement is. As rumored, Amazon will acquire Wondery, the last of the major creative networks in podcasting's resurgent era to lose indie status.
Wondery is located in L.A., and is helmed by founder Hernan Lopez. Lopez informed RAIN that he will step down after the deal  closes, turning over Wondery's leadership to Jen Sargent, currently Wondery's Chief Operating Officer. "Frankly I'm excited about having a blank slate ahead of me professionally after 30 years without one," Lopez told RAIN.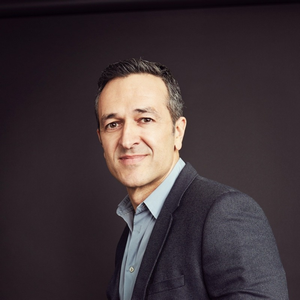 As he releases Wondery to its next phase, Lopez will turn his attention to The Hernan Lopez Family Foundation, which he recently founded to address diversity in leadership.
The Deal
While most media coverage blocks out the deal as Amazon acquiring Wondery (like we did above), Amazon positions the deal with a significant nuance: "Wondery to join Amazon Music."

Wondery's Twitter announcement makes a secondary reference to the Amazon Music alignment:
We're excited to announce we've signed a deal to join Amazon. Together with @amazonmusic, we look forward to continuing to bring a world of entertainment and knowledge to you. This deal is not yet closed and nothing is changing for listeners today. https://t.co/bTnhNr7JYv

— Wondery (@WonderyMedia) December 30, 2020
This particular makes sense, though it probably doesn't represent all of what Wondery will mean in Amazon's ecosystem in the long run. For now, Amazon Music is where Amazon's traditional podcast effort resides — "traditional" insofar as providing listeners a familiar search and directory experience which (as we noted in our review) takes usability and design cues from Spotify.
Amazon's Audible division is the creative engine of the company's audio efforts — not counting the massive Alexa AI-voice project. Audible Originals are bespoke storytelling projects that don't necessarily conform with regular podcast formats. Most of these projects come from external producers who take advantage of an open submission process. It's not difficult to imagine Wondery's creative production machine being wheeled into Audible's featured presentations.
Then there is Amazon's Prime Video behemoth, which offers an in-house pipeline for the fertile podcast-to-movie crossover that multiple smaller, specialized creative outfits are striving to activate. That line-up is perfect for the Hollywood-based Wondery which received financial backing from 21st Century Fox in 2016. (Lopez left Fox to create Wondery.)
But for now, the acquisition seems to be a straightforward answer to Spotify's accession of  Gimlet Media, Parcast, and The Ringer, and other high-profile grabs by Sirius XM, iHeartMedia, Entercom, The New York Times, and others.
"This is a pivotal moment to expand the Amazon Music offering beyond music as listener habits evolve," Amazon states. "Our commitment to podcasts, our focus on high quality audio with the Amazon Music HD tier, and our recent partnership with Twitch to bring live streaming into the app, make Amazon Music a premiere destination for creators."
.