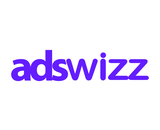 Digital audio advertising company AdsWizz is announcing having reached the milestone of one billion monthly downloads. The company is paired with podcast host Simplecast, via separate acquisitions by parent entity Sirius XM. In the PR announcement, AdsWizz refers both to Simplecast and to its original suite of monetization products and services.
AdsWizz asserts that its technology is used by top podcast publishers including The New York Times, NPR, APM, Stitcher (which is also owned by audio juggernaut Sirius XM), PodcastOne, WNYC Studios, among others. The company offers a campaign management platform for digital audio advertising called AudioServe, and a podcast ad marketplace called PodWave — both those parts of the AdsWizz stack were developed before the Sirius acquisition. The company doesn't fail to mention that human sales teams associated with Stitcher and Pandora (which, you guessed it, is also a Sirius subsidiary).
AdsWizz tech dev in digital audio and podcasting was recently recognized with the "Most Innovative Technology Platform" by Digiday in January of 2021. The company is an established leader in digital audio programmatic.
"Podcast publishers need solutions that meet the needs of today's growing podcast market, as well as more sophisticated capabilities that can adjust to the changing complexities and growing demand of the future," said Alexis van de Wyer, CEO of AdsWizz.  "We have made a strong commitment to help publishers stay one step ahead of the market, and provide innovative technology so they have one less thing to worry about."
.