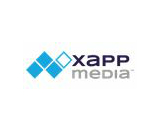 XAPPmedia announced a new platform for creating voice skills across multiple systems called One Voice AI. The service is now operating more than 450 voice apps, up from 119 at the company's previous update in early September. At last month's announcement, the company was mostly focused on supporting the Amazon Alexa system. One Voice AI offers expanded reach that includes Microsoft Cortana and Google Assistant. The latter is particularly relevant given the recent unveiling of multiple new smart speakers from Google.
XAPPmedia is striving to be, and says that it is, "the first company to bring voice apps to market at scale for media and brands," according to a spokesperson in a note to RAIN News.
"The demand for new voice apps is growing as quickly as the consumer demand for smart speakers accelerates," XAPPmedia CEO and Co-founder Pat Higbie said. "It is important to have a company like XAPP that can deliver high quality to leading brands like Progressive Insurance and Scripps Media and meet the market scalability needs at the same time."
The growth in XAPPmedia's footprint on voice systems can also be credited to the debut of Voice Radio, its self-serve platform for radio stations to create branded Amazon Alexa skills.