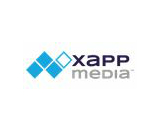 XAPPmedia, one of several companies which provide technical assistance to radio station presence in smart speakers, is today launching a self-serve solution for Amazon Alexa. The product is called Voice Radio, and has two components: The self-service which is free, and a monthly maintenance plan which adds features to the station's presence. The monthly plan comes in two flavors ($59 and $99 per month). [Details HERE]
The company says it takes five minutes to put a basic skill into Amazon Alexa. The result is that the station's live stream is enabled in Alexa devices, using the invocation chosen by the station. That invocation (the station's brand name in Alexa) is crucial — without it, users have trouble finding the station they want. The classic example is "Alexa, play Z100," which results in one of the many Z100 streams that exist. Claiming an invocation is a key part of smart-speaker branding, and gives the station a phrase that can be promoted over the air, training listeners to carry over their listening to an Alexa device.
The monthly plan enables stations to build out more complex, interesting and sticky interactions. The basic plan includes building custom greetings (different greetings for different dayparts are available). The "PRO" plan provides a branded Alexa account and access to analytics. There's a discount for multiple stations in a group.
Voice Radio is emerging today from a closed beta-testing period in which hundreds of stations got onto Alexa with custom invocations. "Our beta testing proved that Voice Radio can deploy custom Alexa skills at scale," said XAPPmedia CEO Pat Higbie. "We are excited to provide a fast and affordable way for radio stations to reach their listeners directly through Amazon Alexa."
XAPP chief product office and co-founder Michael Myers said that the platform has been in development for a year. The product has become so streamlined, according to Myers, that it has submitted 100 basic skill sets to Alexa in a single day. "The scalability, speed and ease of use of Voice Radio will make custom Alexa skills much more accessible to radio and enable small stations as well as large ownership groups develop direct connections with their listeners," he said.