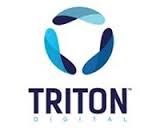 July webcast listening slipped 4% compared to the month before, in a pattern we saw last year in June and July. Every one of the top 20 brands measured by Triton Digital saw a reduction in listening during July. For reliable leaders Pandora and Spotify, the dips were the second in two months of tracking.
The year-over-year view shows that the tide was higher even as the summer waves got a bit smaller. The top-20 group gained 145 over July, 2016. The individual leaders in that group are Spotify (+50%) AccuRadio (+36%) — not counting the Beasley/Greater Media merged entity which was first reported in January.
As always in RAIN News tracking, we use Average Active Sessions (AAS) as the key metric, through the lens of 6:00am – 12:00am listening, Monday through Sunday.
Pandora and Spotify both inched downward in average number of simultaneous streams, as evident in the trendlines of Ranker leaders:
---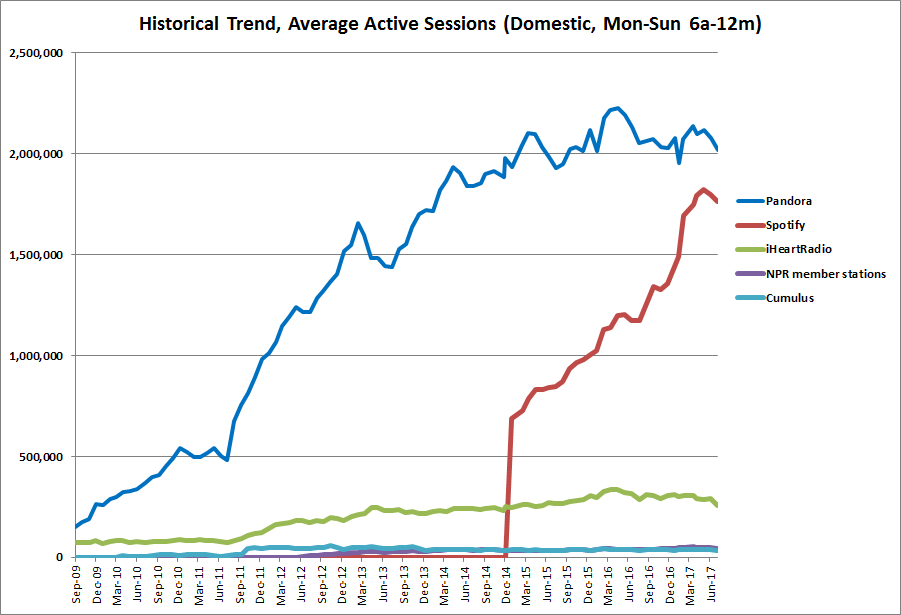 ---
Here is the graphic year-over-year comparison of the entire Top 20 group:
---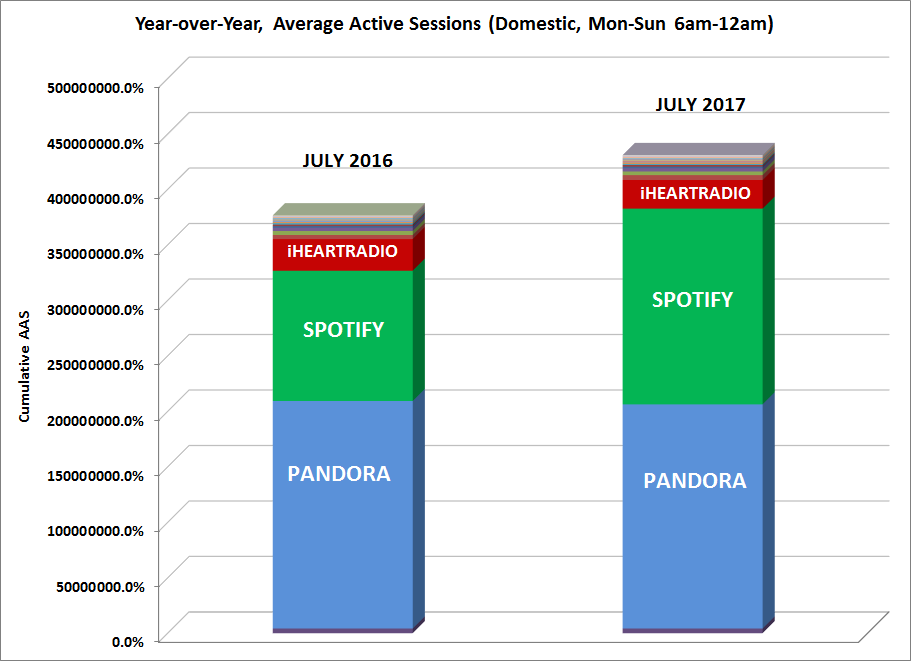 ---