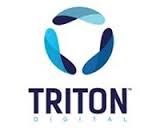 Spotify remained the leading webcast streamer in July, according to the just-released report from Triton Digital's Webcast Metrics Ranker, a comparison of stream listening volume among Triton's top 20 clients. The group as a whole lost 2% in overall listening compared to May, but gained 11% year-over-year from last July. As always, RAIN uses Average Active Sessions (AAS) domestically (U.S. only), in the 6:00am to midnight view — a lens we have used to track this report since 2009.
Worth noting: While Spotify leads in volume of Average Active Sessions, the Time Spent Listening metrics shows a different leaderboard
AccuRadio: 2.77 hours
EMF: 1.18 hours
Hubbard: 1.09 hours
That's the same time-spent lineup as the June report. Both Spotify and Pandora score much lower Average Time Spent Listening numbers.
Only four pureplay streamers are in Triton's Top 20: Spotify, Pandora, iHeartRadio (which furnishes online-only playlists, podcasts, and broadcast streams), and AccuRadio.
Following are the trendline leaders for June: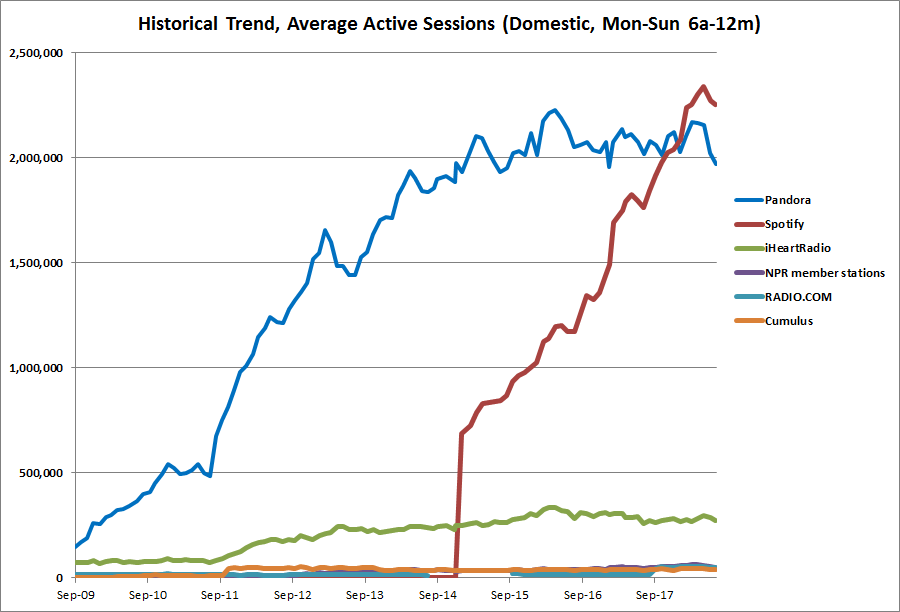 Looking again at the year-over-year numbers, the leader in that department was Bonneville at 36% (excluding Beasley and Entercom, whose YoY gains were boosted by acquisitions). Pandora dropped 2% year-over-year, and Spotify gained 28% — you can see how those two leaders have swapped positions in the chart above.
---