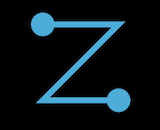 Zeno Media, a specialist focused on streaming audio for niche and diaspora communities, announced that it has signed deals for Jamaican broadcasters. The company signed exclusive audio and video broadcast licensing deals with local broadcasters including RJRGleaner Communications Group, Nationwide News Network, Newstalk, NCU Media Group, Love FM, KLAS Sports Radio, Zip FM, and The National Religious Media Commission. All of the major broadcasters will be available to listeners in a single new app called Zeno Jamaica.
"From technology innovation and piracy protection our team is working with niche broadcasters to amplify content globally and at scale," said Morris Berger, CEO of Zeno Media. "Helping broadcasters stay competitive and giving back to the communities they serve is a core attribute of the Zeno Media brand."
Broadcasters will retain the rights to deliver content in their own local markets, while Zeno Media will license all rights to rebroadcast. Listeners can access each station available live or as on-demand archived content. Access is free with the Call-to-Listen option in the app or access can had for a subscription of $2.99.