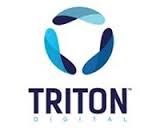 With the launch of the Webcast Metrics Top-20 Ranker, Triton Digital we see three important changes:
Spotify is no longer measured by Triton Digital, and no longer appear in the Ranker. Spotify joined the Ranker cohort in January, 2015, and demonstrated nearly uninterrupted monthly listening growth during the next four years. One year ago (January 2018 Ranker) Spotify's AAS (average active sessions) metric surpassed Pandora's, and Spotify assumed the #1 Ranker position which it retained through last year.
Triton Digital introduced an EMEA Ranker — Europe, Middle East, Africa. The statistics measured there represent where the listening happens, no matter where the audio originated. The new product joins the existing LATAM (Latin America), U.S., and Global Rankers.
A new measurement category is introduced: Sales Network. In the U.S. Ranker which we track, iHeartMedia Network is the only entity which appears for January. Triton Digital tells RAIN News that "Sales Network" denotes a "collection of streams that the network operator has the right to sell advertising across." It is a subscription product presumably offered to all qualifying Triton clients.
Here are the trendlines for U.S. listening, 6am to midnight Monday through Sunday. As always, RAIN News uses AAS as the governing metric.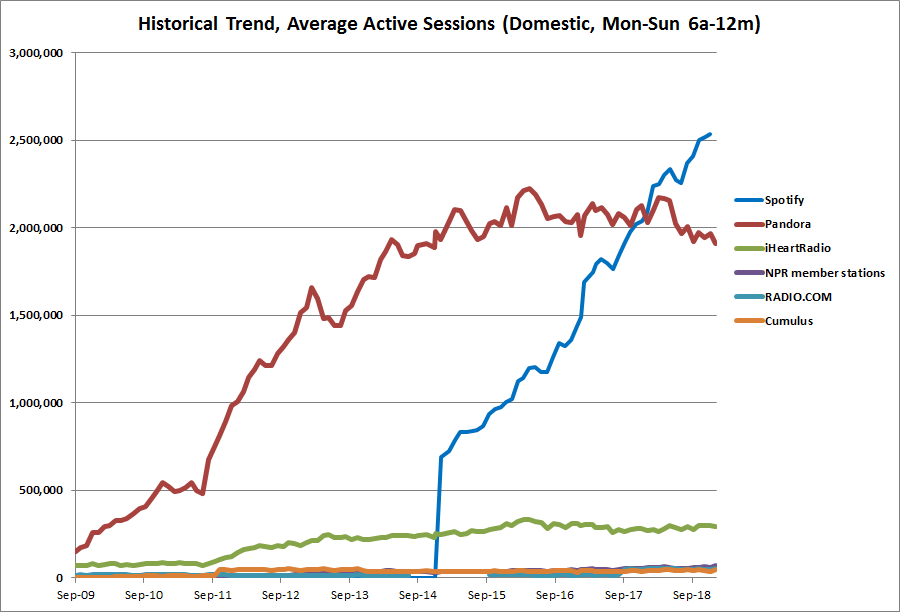 (We are leaving the Spotify line in place as an important part of the nearly 10-year RAIN/Webcast Metrics record.)
Without Spotify's 2M-plus average active sessions in January, a year-over-year accounting is problematic. Looking at the Ranker without Spotify, we see a 3% drop in webcast listening.