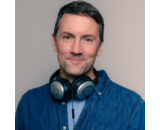 Guest columnist Steve Pratt is co-owner and Partner of Pacific Content, which creates original podcasts for brands including Slack, Mozilla, and Dell. This article originally appeared on the Pacific Content blog and is the announcement post for the acquisition of Pacific Content by Canadian broadcast group Rogers Media. RAIN News reported the acquisition yesterday.
---
We have some major news to share: Rogers Media acquired Pacific Contenttoday!
Here are the headlines:
We're really excited to join Rogers Media and our entire team is coming on board
We're going to keep doing exactly what we've been doing since 2014 — original podcasts with brands
We will continue to operate as Pacific Content
We get to work with the amazing team at Rogers Radio and Rogers Media to make our business better in every way: stronger, more creative, and even better client service
We have phenomenal new partners to help us figure out the future of audio and the future of branded podcasts
Rogers Media & Pacific Content have been discussing ways to work together for over a year and began discussing an acquisition in the fall of 2018
We thought it would be interesting for all of you to get the inside perspective of why a major media company is acquiring a podcast company like Pacific Content. So we asked the Senior Vice-President of Rogers Radio, Julie Adam, if she would do a Q&A with us and she very kindly agreed.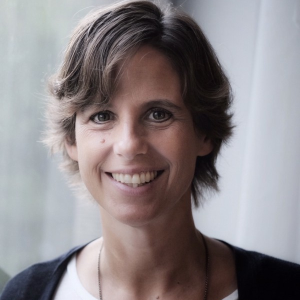 Steve: For people who don't know, who is Rogers?
Julie: Rogers is a leading Canadian communications and media company.
We are Canada's largest provider of wireless communications services and one of Canada's leading providers of cable television, high-speed Internet and information technology, and telephony services to consumers and businesses. Through Rogers Media, we are engaged in radio and television broadcasting, sports, televised & online shopping and digital media.
Steve: Why is a company the size of Rogers buying a podcasting company?
Julie: We have a very, very long history in the audio business. The first company Ted Rogers, our founder, ever purchased was CHFI; a Toronto radio station. 98.1 CHFI remains the #1 radio station in Canada and we've added 55 other stations to our portfolio over the years.
Buying a podcasting company allows us to expand our audio portfolio and reach listeners in new ways. Our job is to follow the audience wherever they go and today, about a quarter of consumers are listening to podcasts.
Steve: Why did you decide to acquire a company making podcasts with brands instead of a podcast network with original IP, a large audience, or proprietary technology?
Julie: Well, we love Pacific Content and the work you are doing! Your commitment to producing high-quality content for your customers is very much in line with how we value our client partnerships. Our job is to entertain our audiences and help build the businesses of our customers and Pacific Content does a great job of both.
We also recognized very quickly what an incredible team there is at Pacific Content and we're just thrilled that everyone is joining us at Rogers Media. People are at the heart of our success — all success — so anytime we get a chance to bring on creative, smart, thought-leaders, we're all in.
Steve: How does a podcasting company fit into your future plans for audio?
Julie: Audio is so hot right now — just look at the number of people wearing earbuds and buying smart speakers. (My kids respond to every question I ask them with "pardon?"…because they have earbuds in 24/7!) Rogers Media is committed to growing our overall audio business and podcasting is a big piece.
We also want to work with Pacific Content and our current team developing new audio content for mobile platforms and smart speakers. There is a great opportunity for us to build new audio formats for our listeners and clients and we will now have a large, super creative team at Rogers Media focused in this area.
That's the part I'm most excited about… just thinking about the work we can do together keeps me up all night dreaming!
Steve: What's the plan for Pacific Content inside Rogers Media and why?
Julie: Pacific Content will continue to operate the way it always has. We're calling this a "lift and shift", meaning the company will join Rogers and report in through our radio division but will continue to operate as a stand-alone business. Having said that, we have a lot of resources at Rogers Media that will allow Pacific Content to deliver more value to your clients and a lot of career opportunities for the team.
Steve: What sort of integration are you going to explore between podcasting and your radio stations?
Julie: A year ago, we launched the Frequency Podcast Network and we've been experimenting by promoting the Frequency shows on the radio and through our digital assets. We have produced branded podcasts for clients including Three Trips Ahead for RedTag.ca and podcasts are something that Elevate, our internal client solutions team, also offers in their toolkit. We runThe Big Story; our daily news podcast on our News/Talk stations. We recently brought the Roz & Mocha (radio) Show podcast into Frequency. Sportsnet has also done a great job of integrating their leading podcasts into their TV and radio promotion too.
We have incredible talent, on-air and off, and world-class studios across the country which gives us a great foundation to build out our podcast business.