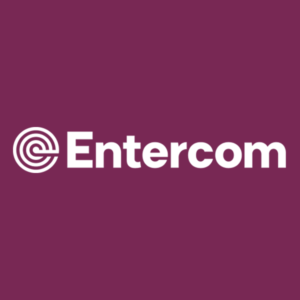 During Entercom's earnings call this with investors, President and CEO David Field reported on financials and answered questions. Radio.com, the company's main digital app, and Cadence13, the podcast company partially owned by Entercom, were two focal points evangelized by David Field.
"Radio.com is thriving," Field asserted. Part of that assessment is related to the company's relatively new engagement with digital audio advertisers. "Digital, which is now 10% of our overall business, was up significantly, led by very strong growth in digital audio sales as we're now beginning to participate in that market through our Radio.com platform," Field said.
The CEO noted that the digital audio advertising market is valued above $3-billion, and is growing over 30% annually. David Field emphasized the accelerated growth of Radio.com, and how it provides an on-ramp for Entercom's participation in that market: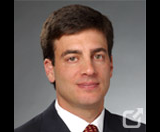 "This is a brand-new market for us, enabled by our scale and the establishment of Radio.com as a player in this space. Radio.com has been the fastest-growing digital audio app in the U.S., according to comScore, for the last 10 consecutive months. In addition, the Radio.com app has the highest household income scores among the various ad-supported apps in our category, running 20% above the peer group."
In the realm of digital audio advertising analytics, the news is that Entercom plans to launch attribution technology which can verify the conversion of listeners to customers in various ways:
"Finally, we are making strong early progress with our various data analytics and attribution efforts. We have made a significant investment in these capabilities […] We are in the process of rolling out several new attribution products, including foot traffic, app downloads and more. We believe our enhanced data and attribution capabilities will make a significant impact on our work with both local and national customers."
As a podcast publisher, Entercom talked mainly about Cadence13, of which the radio company owns a 45% stake. David Field noted that Entercom has an option to acquire the whole subsidiary.
"We're also well-positioned to thrive in the small but rapidly growing podcasting market. We continue to be encouraged by the progress of Cadence13, one of the country's largest podcasters. We own a 45% stake in Cadence13 with an option to acquire the balance. While we don't consolidate their financials, it is worth noting that the company is thriving with downloads increasing 70%, 7-0 percent, year over year in the first quarter and being named one of Fast Company's most innovative companies of 2019."
Finally, as a poke in the ribs of his advertising audience, David Field asserted: "We do have a strong conviction that our stock is highly undervalued." Even if true, ETM stock is significantly up ($6.74 as of this post) from its year-to-date low of $5.24.