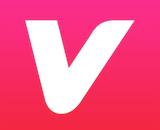 Vevo has updated its apps for multiple channels, furthering its efforts to become a standalone entity separate from YouTube. It updated its apps on Android and Apple TV with an eye toward increasing personalization, curation, and discovery.
"I would describe this effort as our down-payment," product manager Mark Hall said. "We've got a long effort ahead of us. We're going to be working to make that personalization even better."
The new Android version has tools for listeners to pick their favorite artists, which creates a personalized feed called Spotlight that shows curated playlists. It also has a tab named Favorites for following those artists and creating playlists. The Apple TV version of Vevo offers those two sections, autoplaying the Spotlight videos if the viewer wants a lean-back experience.
Hall said that Vevo has been adapting the technology from its acquisition of Showyou and including it in the main product. For years, Vevo's hosting was a useful tool for artists looking to monetize their videos on YouTube. But as YouTube develops its formal streaming service while continuing to encourage user-generated and original content, Vevo may have fewer surefire business options within the platform.
"Vevo has a huge presence on YouTube and Google and that's going to continue," said Hall. "But I think we also recognized there's an opportunity to have our own services in the market."