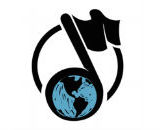 TuneCore's artists eared more than $142 million in 2015 thanks to a 47% increase in publishing revenue and a 57% spike in sync revenue. The full-year figure was up 7% over the clients' earnings in 2014. In the fourth quarter, TuneCore's artists pulled in $36.8 million from digital streams and downloads. The quarterly performance improved from the third quarter, which saw artist earnings of $34.7 million.
An infographic presenting highlights from the quarter and year showed how important YouTube has been for TuneCore's clients, with a 370% increase in royalties collected from the video platform. Artists with YouTube Sound Recording saw an average of $100 more earned than those without it.
On the business side, 2015 was a busy year for TuneCore. It opened new offices in the U.S. and Australia, and brought its services to the UK.