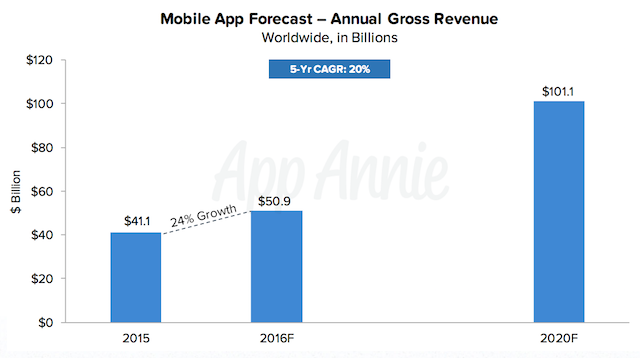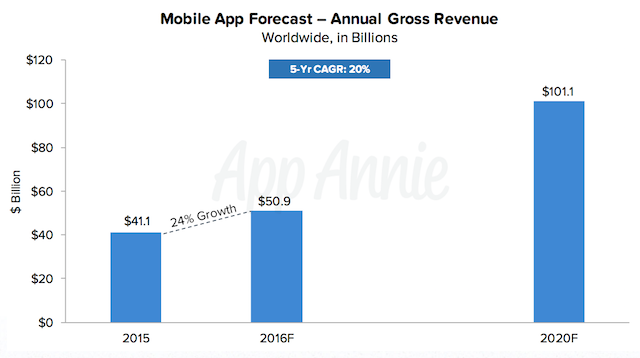 Global revenue from mobile app stores is projected to reach $50.9 billion this year, according to a new report from App Annie. That would mark 24% growth over the $41.1 billion in gross revenue from 2015. The analysis forecast that by 2020, app store revenue will surpass $101 billion on the back of 284 billion downloads.
Although games are likely to remain a big driver of growth, the report also pointed to a potential increase in revenue from non-game apps. In 2015, non-game revenue was $6.3 billion, and that figure is expected to rise to $9.4 billion in 2016 and $26.4 billion in 2020. "In particular, music streaming, video streaming and dating apps have become major revenue drivers in these markets and we expect them to continue building on their success," the report said.
Time spent in media and video apps increased 93% between 2014 and 2015 for Android phones alone. If the current trends continue toward mobile listening, particularly among younger audiences, then that percentage will likely continue to grow in the coming years. App Annie's 2015 Retrospective also showed revenue from music apps on the rise over the previous year.