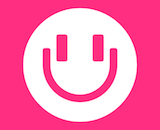 MixRadio has signed on to use the Digital Audio Exchange (Dax) run by UK media company Global. The streaming audio platform will use Global's exchange to monetize its inventory. Dax was created in 2014 as a hub for direct and programmatic advertising.
"We created Dax to give clients and agencies access to the growing digital audio market in one buy, so being able to offer MixRadio's inventory alongside other popular digital audio publishers is a fantastic development for us," said Mike Gordon, chief commercial officer for Global.
"We are happy to be integrated with DAX to deliver premium advertising to our users," Ralph Pighin, vice president of advertising at MixRadio, said. "By focusing on programmatic solutions we are able to concentrate on our high quality user experience while keeping operations and sales lean."
This is the second ad partnership for MixRadio this month. The personalized streaming service also announced a partnership with TargetSpot for France, Germany, and Switzerland.