"The recorded music business must switch to subscription, it's its only hope of economic survival." –Bob Lefsetz, 2010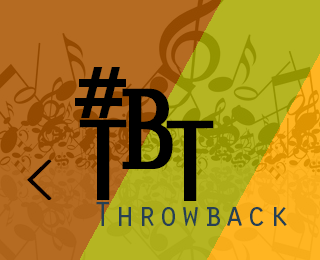 This week in 2010, Spotify was still 18 months away from opening in the U.S., and music subscription streaming had not caught the imagination of American consumers. As this MediaShift article notes, Rhapsody, MOG and a few other services had "experimented with various business models and user experiences, with mixed results."
The debate at that time was music "renting" vs. music owning. That term — "renting" — was derogatory, uttered disdainfully by those entrained to believe that music was a product to buy and own. Decades of recorded music products had built that assumption, and also the apprehension of losing one's music if a subscription were to end. The idea that music could be acquired in the same way that television was acquired through cable was a tough sell in the U.S.
If the convenience and value of music access (as opposed to ownership) hadn't been appreciated yet in 2010 America, Spotify would create a wave of understanding in 2011 when it launched its U.S. service with an ad-supported, free-listening tier. Internet radio had been bolted into the online experience for over a decade, but not with Spotify's level on interactivity. Freemium led to Premium — still Spotify's (sometimes defiant) model today.
Michael Arrington of TechCrunch broke news of Sean Parker's investment Spotify and seat on the board. "We've heard this was a competitive round and a number of U.S. venture funds were interested. Parker, with his ties to Facebook and his experience in early P2P music sharing via Napster, is likely the winner for his strong strategic potential," Arrington wrote.
At that time Spotify was valued at about 200-million Euros. Founder Daniel Ek predicted that within a few years the company would be worth tens of billions. At that time, Spotify had 7-million users across six countries. The service now serves at least 75-million monthly listeners.
Bob Lefsetz (see the quote above) understood music subscription as a re-bundling of an unbundled industry. When Apple iTunes broke apart the music album economy and drove a singles download market, the industry was set into downward motion. "The concept of paying once for ten tracks is something that no one has to do, and almost no one wants to do. So, inherently, we're selling less music, and making less money."
"The Spotify trick is to get you hooked for free, then upsell you," Lefsetz observed. "That's a good concept, works in sampling across all wares."
Six years later, streaming music is a huge business, but more bifurcated than Bob Lefsetz might have imagined, with the ad-supported model preferred by users and becoming amazingly sophisticated with audience segmenting, ad injection, and programmatic buying platforms. Subscription to music access is still a tough sell. The more things change…