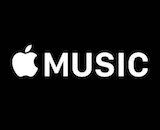 Apple Music is offering a new, expanded deal to Verizon customers. The two parties had previously run a six-month free trial program for members of the Verizon Unlimited plan. Now, people who are part of the Beyond Unlimited and Above Unlimited plans on Verizon will have access to an ongoing Apple Music subscription as part of their service. The bundling takes effect for new and ongoing customers of those Verizon plans beginning January 17.
Verizon's Vice President of Marketing Angie Klein said the expanded Apple Music option was the result of the initial free trial's popularity. The cheaper Go Unlimited plan from Verizon will continue to offer the six-month free trial approach.
The approach of combining a telecom package with a streaming music service has been a popular one over the years. With Apple Music already posting more than 50 million subscribers, the Verizon deal could help drive that audience growth even higher.