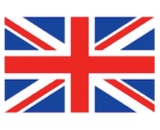 UK Minister of Culture, Communications and Creative Industries Ed Vaizey spoke recently on BBC 4 about the potential FM radio switch-off in favor of DAB. "When we reach a certain target of listening on digital—and we're very close to that target at the moment—we'll take a view on what the appropriate next step will be," he said.
The Daily Mail was critical of the switch, claiming that "any moves to entirely switch off the FM signal will be met with public fury." It cited the costs of vehicle converter kits or replacement sets in homes, as well as concerns about both coverage and time delays in DAB broadcasts as top concerns.
Despite the detractors, digital transitions in the UK have been keeping a brisk pace. As of the second quarter, 70% of new cars have digital radio as standard. The country has also been expanding its number of DAB sites and is even testing a cheaper version of the technology. Data from WorldDMB this spring pegged the UK's network coverage at more than 90%.
Despite that positive growth, recent reports have predicted that the full transition to DAB would still be some years off as the country continues to educate residents about the technology and upgrade infrastructure.