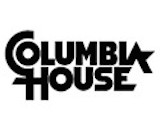 Columbia House, the company of 1980s mail-order music and movie fame, is no more. Parent company Filmed Entertainment filed for chapter 11 bankruptcy this week and is looking to sell off the parts of its business still in operation.
"This decline is directly attributable to a confluence of market factors that substantially altered the manner in which consumers purchase and listen to music, as well as the way consumers purchase and watch movies and television series at home," Filmed Entertainment's Director Glenn Langberg said.
Columbia House made its name by offering cut-rate deals on media, such as a dozen vinyl records or cassette tapes for a penny. It transitioned to sell CDs as the market shifted to that format, but it abandoned the music angle entirely in 2010 in favor of DVDs. But as both music and movies became increasingly digital enterprises, Columbia saw serious declines in its revenue. From a high of about $1.4 billion in 1996, it dropped to net revenue of $17 million last year. At the time of bankruptcy declaration, the DVD division had no employees and relied entirely on third-parties to conduct business.
The end of the road for Columbia House and Filmed Entertainment is another chapter in the ongoing saga of changes in how people want to own and listen to music. Around the world, the 2014 industry financials showed declines in spend on physical albums in favor of online subscription plans. But even after reading those numbers, that trend feels more real when it takes such a familiar and long-standing form.