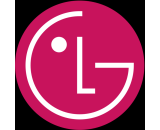 Korean consumer electronics manufacturer LG has announced a new online music service that will operate exclusively on the company's premium smartphones. Promised for this month, the as-yet unnamed service will be bundled with the LG SmartWorld app (and website) on some LG phones for premium users. SmartWorld is a customer portal for apps, entertainment, and customer support.
Contrary to what you might have heard about LG entering the streaming market, the announcement makes no mention of streaming, and instead describes a hi-fidelity music download store. Users will be entitled to two free downloads per month, and a 50% discount on song downloads. Specific pricing details are not included at this time.
LG's old-school approach, putting the new music service in competition with Apple's fading iTunes Music Store, might seem regressive. There are two points to note about that. First, the service will launch in 70 countries, and the music buying trends in some of those regions differ from U.S. consumer habits. Creating a store rather than a streaming site also avoids a complex, multi-national music licensing maze. It might be more appropriate to think of LG's new service as biting into the same potential market as Neil Young's Pono Music.
Bundling a music service of any sort into a telecom relationship, where an active credit card is already making monthly payments, makes good business sense. The barrier to entry might be fairly low for LG, with an alluring upside, if unpredictable. As with other tech companies that bring music directly to their ecosystem users, part of the strategy is probably to retain those users on the LG platform in as many ways as possible. Every Android LG phone already has many streaming app options.