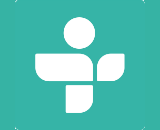 TuneIn has filed a lawsuit against Pandora, alleging a breach of contract surrounding an ad deal, according to a report by Billboard. The radio streaming platform claims that did not meet ad sales goals or deliver payments during Q1 2017.
According to Billboard, the complaint centers on a deal where Pandora agreed to exclusively sell TuneIn's digital audio advertising inventory for 2017. Pandora was expected to pay TuneIn a guaranteed quarterly revenue as long as TuneIn provided a minimum number of audio impressions each month. The agreement involved Pandora's Harmonic Audio Network, which it said would improve ad placement and listener engagement. TuneIn's suit says that Pandora "did not invest the resources and effort necessary to make the Network a successful sales platform."
Pandora sent TuneIn a notice of termination for the agreement in March, claiming that it did not provide the inventory forecast in a "reasonably acceptable format." TuneIn argues that this was a "manufactured situation" on Pandora's part.
"We are disappointed that Pandora did not invest the promised resources and effort to make our exclusive partnership a success," TuneIn CEO John Donham said in a statement. "Pandora's failure to honor its agreement with TuneIn forced us to take this step to protect our contractual rights."
A Pandora rep also issued a statement to Billboard: "We introduced the Harmonic Audio Network and our partnership with TuneIn last fall. In March of this year, we terminated the agreement due to a breach of contract by TuneIn. We believe TuneIn's current lawsuit against Pandora is baseless and without merit."