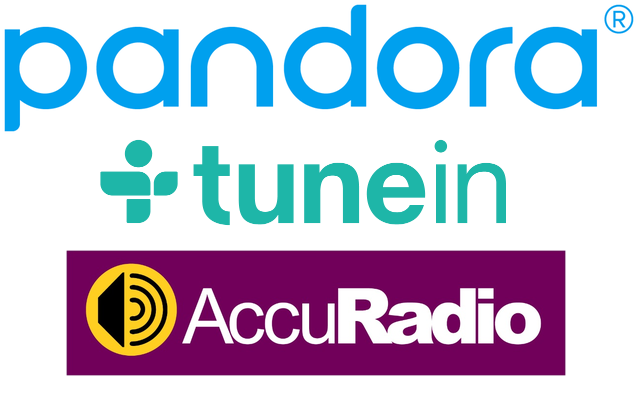 In an alliance with TuneIn and AccuRadio, Pandora is announcing this morning the launch of the Harmonic Audio Network, an ad network for advertisers in streaming audio. Pandora announced the new entity in a blog post authored by Chief Revenue Officer John Trimble.
"With shrinking attention spans and exposure to thousands of advertising messages a day, media dollars have to work overtime to make an impact," Trimble wrote. "Quality is perhaps the most important tactic for winning this battle for attention. Pandora's Harmonic Audio Network will provide advertisers with the scale and simplicity they're used to, plus the quality they need to plan more effective network buys."
The Harmonic Audio Network will be exclusively represented by Pandora's sales force. The new network widens the audio inventory available to Pandora's sales staff, and creates what the company is marketing as a trusted, high-quality marketing opportunity across three recognized brands. Andy Lipset, VP of Local and National Sales at Pandora, told RAIN News that the focus will be on national advertisers to start.
Harmonic will be represented in the STRATA and Mediaocean stewardship platforms which media buyers use to plan and execute digital campaigns. While participating in the network, TuneIn and AccuRadio will each be free to represent their own inventory.
"On the Harmonic Audio Network, mass reach and quality are no longer mutually exclusive," noted John Trimble. "Brands can hit aggressive impression goals with a mix of inventory offered at competitive pricing."
Quality and Trust
In speaking with the principles of this alliance, RAIN News heard the words "quality" and "trust" over and over.
"Clients told us that the streaming audio advertising market was like the Wild West," said Andy Lipset. He asserted that the Harmonic network puts together three high-quality audio publishers that serve different audience groups and various types of content. The idea is to give media buyers a clean and simple marketing option for a broad array of digital audio marketing.
"We've had a ton of people approach us," said Lipset, framing the creation of this network as a response to demand for high-quality advertising opportunity within trusted audio brands.
For TuneIn, the arrangement puts an established national sales force against inventory that is unrepresented to a certain extent. "This is a great opportunity," said Bill Hartman, VP of Strategic Partnerships asnd Business Development at TuneIn. Hartman told told RAIN News that an internal sales team of eight individuals has concentrated on creating content partnerships. That core business strategy has left streaming audio ad inventory undersold. The Pandora alliance allows TuneIn to continue focusing on its key partnership business while opening a fresh earnings avenue with ad inventory repped in Harmonic by Pandora.
AccuRadio, the fastest-growing online radio platform in the last 12 months according to Triton Digital's Webcast Metrics, has addressed the market of 25-54 year old professionals who listen at work. According to CEO Kurt Hanson (also Founder of RAIN), his company's participation in Harmonic extends an existing relationship with Pandora.
"Historically, Pandora and AccuRadio have been partnerning together for almost a decade on various issues, including royalties legislation and evangelizing Internet radio to agencies," Hanson told RAIN News. "So it's very rewarding for us to be able to take this relationship a step further.  As you can see in Triton Digital's Webcast Metrics reports, AccuRadio's audience has been growing massively over the past year and a half — and now with Pandora's hundreds of great salespeople representing AccuRadio to buyers, we are thrilled that we'll be seeing corresponding revenues growth as well."