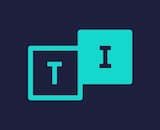 Audio platform TuneIn is considering next steps for its future, including a possible sale. The company has hired LionTree Advisors to help evaluate its strategic options. Selling is one path, as is raising more money to fund its own acquisitions.
"We are super early in conversations," TuneIn CEO John Donham said. "One option is to keep going as we're going, and there are other options too. You don't engage a banker if you're not looking at them."
At its last fundraising, TuneIn was valued at $500 million. Sources told Bloomberg that the company would consider selling for under that price tag. Donham declined to cover the current valuation and said there are no active sale talks at this time.
TuneIn has been pursuing several options in building new revenue streams. Earlier this week, it announced an ad partnership with Adobe Advertising Cloud. It also introduced a mid-tier subscription option just for Amazon Alexa devices to complement its TuneIn Premium on-demand subscription.