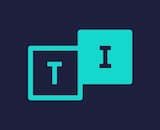 TuneIn has partnered with Adobe Advertising Cloud to expand how advertisers can reach their audiences on smart speakers and other new devices. The on demand marketplace from Adobe Advertising Cloud allows advertisers to automate their ad buys across TuneIn's content. It can also target digital audio ads on smart speakers on TuneIn's owned-and-operated stations.
"With so many smart devices and more than 180 million Americans streaming music, live radio and podcasts every month, smart marketers are beginning to follow suit," Keith Eadie, vice president and general manager of Adobe Advertising Cloud, said. "But with so many options, it can be hard for advertisers to plan, buy and measure digital audio advertising in all of its forms and incorporate it into a holistic cross-channel strategy. That's why Adobe Advertising Cloud's DSP launched automated, data-driven buying of digital audio ads on smart speakers with TuneIn."
"Given the high caliber of our owned content and its popularity among users, we're very strategic when it comes to ad integrations," said Billy Hartman, TuneIn's vice president of global revenue and partnerships. "Adobe Advertising Cloud's independence, lack of media ownership and continued innovation make them a key partner — which is why we selected them to be the first to test ads targeting smart speakers."
In addition to the Adobe deal, TuneIn also announced that it has launched a newly designed channel for Roku devices. The new channel includes access to its TuneIn Premium subscription tier, which features content from the NBA, NFL, MLB and NHL in addition to commercial-free music and news stations.