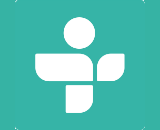 TuneIn announced a new subscription offering specifically for accessing its Premium-level audio content on Amazon Alexa. TuneIn Live offers access to the Premium subscription streams audio from the company's paid tier — including news stations, talk shows, and professional sporting events — on Alexa-powered smart speakers.
The voice command "Alexa, open TuneIn Live" enables the Alexa "skill." From there you can activate a 7-day trial subscription, at the end of which the monthly cost kicks in automatically. TuneIn Live costs $2.99 per month for Amazon Prime members, while the subscription costs $3.99 per month for non-Prime members. This service is unconnected to the TuneIn Premium subscription offere in the web and mobile TuneIn experiences.
The service rolled out yesterday, in sync with opening day of the 2018 Major League Baseball season.
"TuneIn Live brings a delightful experience to Alexa customers with the ability to stream live audio of virtually any sporting event or news broadcast throughout your home," said Rob Pulciani, director for Amazon Alexa. "Just ask Alexa to open the TuneIn Live skill and play your favorite team's game – even synchronize playback across multiple Echo devices around the home so the whole family can hear as they move around the house."