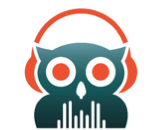 Podcast network Wondery has secured a $5 million funding round. The money will go toward expanding its podcast lineup and making new hires. Greycroft, Lerer Hippeau Ventures, and Shari Redstone's Advancit Capital led the round.
"Active listening is the most exciting sector within the $60 billion global audio industry," said Wondery CEO Hernan Lopez. "With the backing of some of the most experienced investors in media in the world, we're looking forward to executing on a plan to become the premier destination for immersive storytelling."
Wondery has several new original podcasts it plans to launch through the latest funding round. The titles include American Innovations, Dr. Death, and I, Survivor. Wondery has also had success optioning its shows for film and television projects. Four of its podcasts have already followed that path.
"As we enter a new golden age of audio, we couldn't be more excited about investing in Wondery," said Alan Patricof, leader of Greycroft's investment. "Wondery's creative approach, business model and management with experience in scaling businesses make it the ideal bet in the active listening space."