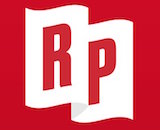 RadioPublic has launched an equity crowdfunding campaign to further develop its platform. As of publish time, the company has raised nearly $49,000 from 21 investors. The campaign will have another 72 days to try to reach its maximum goal of $1.07 million.
The campaign page includes some details about how the podcast discovery, listening, and monetization platform expects to grow in the future. RadioPublic said it anticipates generating revenue through a supply-side ad network and in-app subscription packages. Its messaging includes a heavy emphasis on monetization for podcasters, and RadioPublic has already launched some innovative approaches to helping show producers to make money, such as its paid listens program.
It isn't the first audio company to seek this type of backing from fans and supporters. 8tracks raised $2 million in 2016 through its Regulation A+ crowdfunding push. And even before that, the now-defunct Pono Music leveraged Neil Young's celebrity and curmudgeonliness to a $7.2 million Crowdfunder campaign in 2014. There is potential for success in the crowdfunding approach, especially for an outfit with the pedigree of RadioPublic. It has raised more than $3 million already from partners such as Bose Ventures and WGBH, and its leadership mostly comes from popular podcast platform PRX.