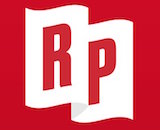 Podcast company RadioPublic has adopted a new service for show creators to get paid for their work. The approach is designed for podcasts that don't have the scale or resources to secure their own advertisements. For podcasts that participate, RadioPublic will sell ads to bookend episodes, then pay the show creators a set rate for listens on its Android and iOS apps. The current pay is $20 per thousand listens, and the platform hopes to be able to increase that rate over time.
A $20 CPM is an attractive rate for indie podcasters, without question — far higher than the payout for a thousand view of a banner ad on a blog, for example. We asked Jake Shapiro, CEO of RadioPublic, if he could disclose his platform's CPM, which is another way of asking what the revenue split is for podcasters. We didn't expect a dollar answer to that and we didn't get one, but Shapiro did say: "There are some unique methods to how audio ads can perform on our platform that we believe will help secure healthy and growing CPMs."
The marketing effort around podcast payments says, "Whether you have 10 listeners or 10,000." We were curious about the low end, and how a new podcast with 10 listeners would get paid. The answer, as expected, is that $25 must accrue before a payment is sent. "Podcasters start earning from one listen on up." That is just about the most encouraging statement a beginning podcaster can hear.
This advertising option is a first step in RadioPublic's aspiration to develop a full-fledged podcast ecosystem. "Paid Listens is one big step forward on the path to a thriving marketplace where listeners, podcasters, and advertisers connect with each other according to their preferences," CEO and Co-founder Jake Shapiro said in a blog post. "Soon we will support listeners who prefer to pay podcasters directly instead of hearing an ad; brands who pay users to opt-in for more info; podcasters who invite their true fans to become paying members."
Podcasts that opt to participate in paid listens can continue to distribute their show to other platforms, as long as RadioPublic receives an ad-free version that it can attach its own spots to. Shows can sign up now to benefit from paid listens.
"Internet platforms have a mixed record for ensuring that content creators — musicians, photographers, writers, and artists of all kinds — share in the extraordinary value, scale, and revenue that technology makes possible," Shapiro said. "With podcasting we have the opportunity to create a healthy ecosystem from the ground up, and we have dedicated RadioPublic to that vision."