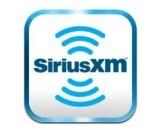 TikTok Radio is a headline new channel coming to SiriusXM, expanding the reach of the shortform video platform's influence on the music industry. SiriusXM calls the new channel "groundbreaking," and promises other collaborations across the Sirius/Pandora audio offerings.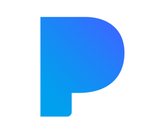 Yesterday Pandora began serving a series of playlists hosted by top TikTok creators including Bella Poarch, Christian Shelton and Nick Tangorra. Anyone who doubts TikTok's hitmaking impact can glance at Bella Poarch's numbers: 70-million followers and 1.5-billion likes. On Pandora, Poarch's single "Build a Bitch" is available on-demand (after watching a video ad for non-subscribers to Pandora Premium) and Bella Poarch Radio plays her songs mixed up  with related artists, Pandora genome style.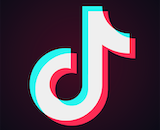 A range of "new and innovative content" is promised in the new TikTok/SiriusXM/Pandora arrangement, with TikTok Radio the main attraction joining the SiriusXM channel lineup. But the deal is clearly aspirational and headed for a deeper catalog of crossover from TikTok to sirius platforms. TikTok Radio is described as "sonically synched to the TikTok experience, the channel will feel like a radio version of the platform's 'For You' page." We think that's a surprising and disadvantageous description, considering the wild variety of For You, which isn't necessarily music at all. But we get the point that TikTok Radio will distill a certain TikTok music experience.
"We are excited to collaborate with TikTok to create new content that brings the vibrancy of the leading social networking service to life on live radio and our streaming platforms," said Scott Greenstein, President and Chief Content Officer, SiriusXM.  "The effect TikTok has on music, and pop culture in general, is undeniable."
"TikTok is redefining the way that fans discover music and artists, while enabling a new form of musical engagement and creative expression," said Ole Obermann, Global Head of Music, TikTok. "We are excited to work with SiriusXM on TikTok Radio and to bring TikTok creators to Pandora to make the trends, music, and creative influences that are playing such a defining role in modern culture even more accessible."
.