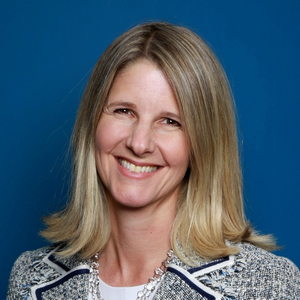 In an interview at this week's J.P. Morgan Technology, Media & Communications Conference, CEO Jennifer Witz held forth about SiriusXM's business strategies and accomplishments, in a one-to-one interview format. Much of the content was similar to Witz's  talking points in the Q1 earnings report (RAIN coverage HERE), but with deeper dives into certain points.
Sebastiano Petti moderated the conversation, and asked the chief executive about SiriusXM's "capital allocation priorities" — in context that meant future acquisitions. The question was interesting inasmuch as SiriusXM has been one of the acquisitive big-media companies in the audio space, buying Pandora (and its subsidiary AdsWizz), Stitcher 9and its subsidiary Midroll Media), and a portion of SoundCloud.
"We'll continue to be opportunistic," Jennifer Witz answered. "We're always looking for opportunities to grow, whether that be organic investments inside the company or select acquisitions where it makes sense […] We'll continue to look at investment opportunities." she mentioned that parent company Liberty is supportive.
Sebastiano Petti also asked: "Does SIRI need to move faster in podcasting, just given all the headlines you hear from the likes of Apple, Spotify, iHeart, and others?"
Understandably, and perhaps startled by the question, Witz replied: "Look, we've done a lot in the last six to nine months," and ticked off recent acquisitions. "It's a competitive space, for sure," she continued. "I continue to be surprised at some of what I'm seeing out there. But there are a lot of big platforms, competing for this."
Jennifer Witz projected double-digit revenue growth in podcasting "for years to come." At the same time, she noted that podcasting is "still a relatively small piece of the audio advertising market. And it's something like 1/15th the size of terrestrial radio."
.